Calling all superheroes!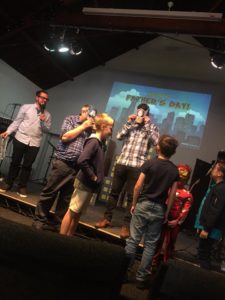 This Sunday we celebrated the real heroes in our lives – our dads!
Whether natural or spiritual father's it's so important to acknowledge the role men can play in our lives – guiding, moulding and shaping our lives for the better.
We had a great morning of worship, fun and games – we gave out gifts to all the guys and invited a select few up to show us their superpowers by defeating the evil villains!
This was followed by a great word talking us through what it takes to be a Godly Super-Dad.